Darnell-Cookman: A pioneering history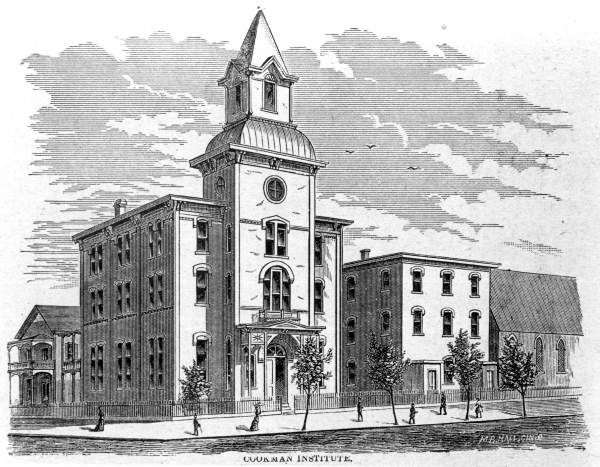 Ask any student at Darnell-Cookman about who Darnell and Cookman are and you'll likely get a lot of different answers. A lot of different wrong answers.
The truth is that the Rev. Samuel B. Darnell, a Methodist-Episcopal minister, founded the first school of higher learning for African-Americans in Florida in February 1872. Most of the early funding came from the Rev. Alfred Cookman, a methodist minister who died before the school was finished. Because of this, Darnell named the school after him – the Cookman Institute.
At its founding, the Cookman Institute served both religious and academic purposes, and it was the first school of its kind in Florida. Originally located at the corner of Beaver and Hogan Streets, the school served many young black men and women until 1901.
That year is significant in Jacksonville because on May 3, 1901, most of the city burned to the ground. On that hot, dry, windy day, a fire started at the Cleaveland Fibre Factory, which made mattresses out of Spanish moss. A nearby stove cast burning embers onto the dried moss, and as the moss caught fire, the wind blew sparks onto wooden buildings in the neighborhood. Within just eight hours, 146 city blocks – most of downtown Jacksonville – were burned to the ground, including the Cookman Institute.
Rather than build near the center of town, the school was rebuilt close to where Darnell-Cookman is today. After rebuilding, the institute changed its focus to include classes in elementary through high school and had an enrollment of 250 students. Many of the graduates went on to attend schools such as Clark Atlanta, Meharry Medical College and Gammon Theological Seminary. Perhaps the school's most prominent alumnus was renowned civil rights activist A. Philip Randolph.
In 1923, in an effort to deal with financial difficulties caused by the Great Depression, the Board of Education of the Methodist Episcopal Church merged the Cookman Institute with the Daytona Normal and Industrial Institute, which was founded in 1904 by Mary McLeod Bethune. Bethune served as the school's first president, and in 1929, the school's name was changed again to Bethune-Cookman University.
Duval County purchased the land that the Cookman Institute occupied, and in the early 1950s founded a new elementary school. Eartha White, a board member, suggested that both ministers' names be used, and Darnell-Cookman was born. (You can see the plaques commemorating the founding when you walk through the blue gates.) In the 1960s the school was changed to an alternative school, and in the early 1990s it became a gifted and talented middle school. This paved the way for Darnell-Cookman to because the highly regarded and successful medical magnet school that it is today.